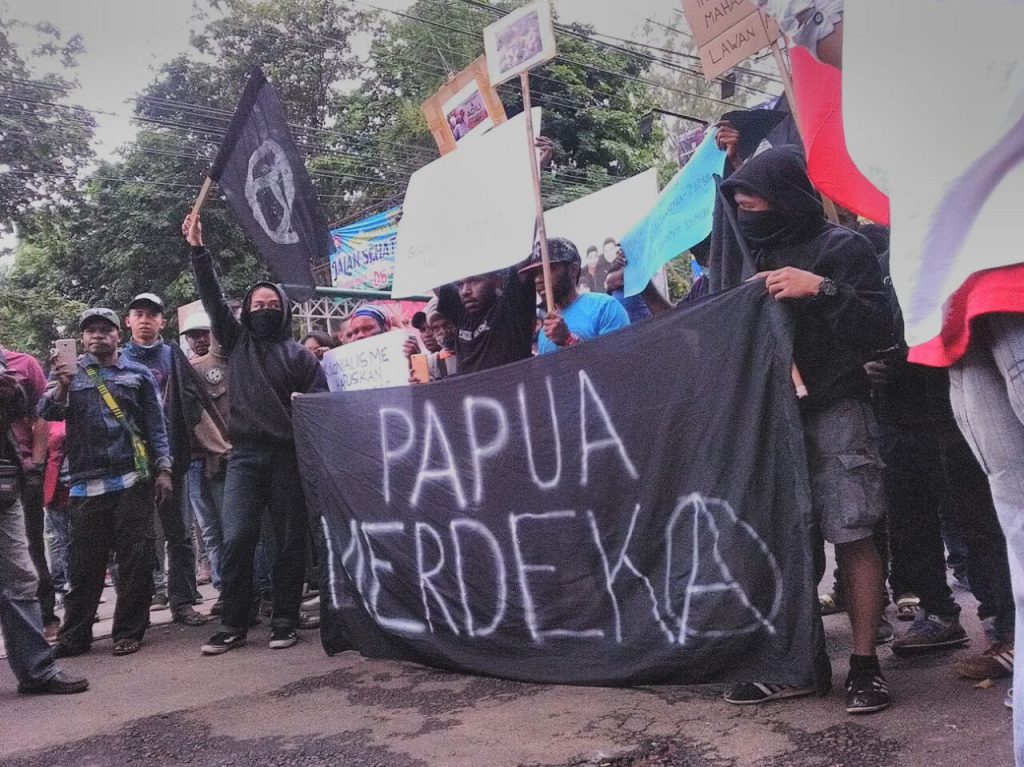 15 November 2017, Salatiga (Jawa Tengah)
Solidaritas antar berbagai aliansi termasuk diantaranya Federasi Mahasiswa Libertarian (FML), Aliansi Mahasiswa Papua (AMP) terjadi di kota kecil Salatiga, tepatnya di Universitas Kristen Satya Wacana. Solidaritas ini merupakan seruan dari KNPB (Komite Nasional Papua Barat) dalam skala nasional untuk menekan pemerintah Indonesia agar memberikan hak untuk menentukan pilihan bangsa Papua Barat. Dalam hal ini, kaum anarkis dan libertarian, membatasi solidaritasnya dalam bentuk otonomi bangsa Papua Barat dan bukannya disintergrasi yang akan menciptakan negara baru lagi.
**english transation
Solidarity between various alliances including Libertarian Student Federation (FML), Papuan Student Alliance (AMP) in the small town of Salatiga, at the Satya Wacana Christian University. This solidarity is a nationwide call from the KNPB (National Committee of West Papua) in order to give pressure to the Indonesian government to give rights to West Papuan independence and autonomy. In this case, anarchists and libertarians limited their solidarity for the full autonomy and freedom of West Papua from Indonesian state and not supporting the creation of West Papua as a nation-state.
Anarkis/FML
Videos Links (click on the links below):
some anarchists students make their way out of campus
Demonstration outside of University