https://www.firefund.net/prisonsoli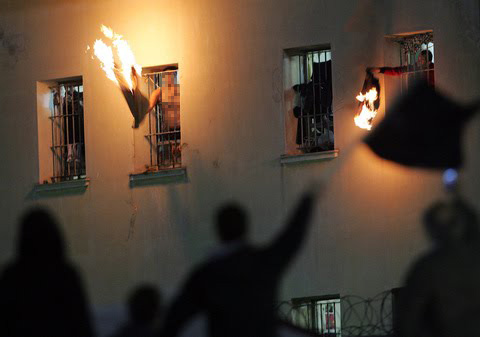 As in the natural world so in the social reality as well, every motion is perceived when, from the sphere of theoretical consideration it is placed within its surrounding circumstances. Therefore, in order to understand the necessity of the existence and thereby the support – or not- of the Solidarity Fund for prisoners and persecuted militants, we have to look at the socio-political situation, as well as at which level the maturity of the revolutionary movement lies at any given time.
The Solidarity Fund was established in 2010 in a situation, where on the one hand a hard capitalist restructuring was carried out under the guise of the "economic crisis" and on the other hand the radical part of the society, having very recent memories from the experience of the social revolt of December '08, was in a boom of activities, expressing the genuine and spontaneous social rage. In those given circumstances, where the systemic restructuring entailed the upgrade of repression and the (further) legislative protection of the privileged, while the activity of all struggling parts of the society produced a multiple aggression (ranging from the vigorous workers' solidarity, the massive clashes, the occupations of buildings and public spaces, the collective direct actions, to the armed revolutionary actions), arose the issue of the dozens of political prisoners.
Due to the upgrade of the "anti-terrorist" laws and the judiciary-repression complex mechanisms, but also bearing in mind the escalation of the revolutionary action itself, these political prisoners were now facing severe and/or lengthy sentences. This created a novel situation for the majority of the radical part of the society since the fall of the military junta (1974). The main characteristic features of this situation appeared to be its severity and duration. In this exact context the Solidarity Fund was established, setting as its initial target the consistent and constant support of those persecuted or imprisoned for their subversive actions and their participation in the social struggles.